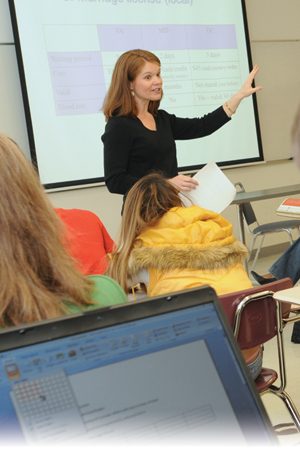 Welcome, School Counselors and Educators!
We greatly appreciate all of the hard work and dedication you put forth to ensure that your students are successful in the college application process. On this page, we have aggregated the information that we believe will be most pertinent to you as you assist students with their applications to Mason.
If you do not find what you need here, feel free to Ask the Patriot or contact us.
Requirements for the Freshman Application
As you are working with your students on the application for freshman admissions, please keep the following required items in mind:
Completed application (online is preferred)
Application fee of $60 (online)/$100 (paper) and $80 for international applicants
Official copy of high school transcript(s)
SAT or ACT scores sent directly from the testing agency
Personal Statement (250 - 500 words)
We will happily accept supplemental items (letters of recommendation, etc.), but the five items above are needed in order to create a completed Mason application.
For more information, please visit the Freshman Admissions Requirements page.
Important Deadlines
To help you and your students stay on track and apply on time, please check out our Application Deadlines page.
Submission of Paperwork for an Application
We appreciate you taking the time to mail us any supplemental documents in order to complete your student's application. When submitting a student's transcript, please send it in a sealed envelope to:
Office of Admissions
George Mason University
4400 University Drive, MSN 3A4
Fairfax, Virginia 22030
We also accept electronic transcripts that are submitted through Naviance. If you have a question about the submission of a transcript, or whether we have received a transcript, please feel free to contact us.
Getting to Know the Admissions Team
If you would like to learn a bit more about Mason's Admissions Counselors, check out our page outlining each of their backgrounds, and of course their love for Mason! Our counselors are always available to talk and assist you throughout the process. Be sure to also check and see if our counselors will be visiting your area during the fall of spring semesters for college fairs or high school visits.
Bringing Students to Campus
We welcome you to set up a time to bring your students to campus. We offer group tours and information sessions for students of all ages. You may plan your visit here. Our staff will do our best to accommodate you and your group.
To get a better feel for campus without leaving the comfort of your office, check out our virtual tour.
Summer Opportunities
If you are looking for great opportunities for your students during the summer, check out the variety of leadership programs that we offer. These programs are created to present outstanding high school and university scholars with the opportunity to participate in a selection of experiences for elective college credit.
---
We hope this page has helped to answer some of the questions you may have about applying to Mason. If there is more we can do to help you, or if you would like to see additional information on this page, please call us at 703-993-2400.
Thank you for all of your time and effort as you assist your students throughout the college application process! We look forward to working with you.
Sincerely,
The Office of Admissions
George Mason University