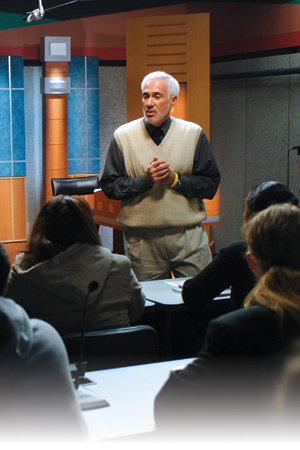 Non-Degree
Mason offers a wide variety of non-degree programs that help students prepare for college, explore graduate study, develop new skills, or pursue a personal interest. Whether you're a high school student, visiting from another university, or thinking about a graduate degree, Mason has the right program for you!
The application for non-degree study is intended to be easy to complete. Admissions standards for non-degree study are the same as admission to degree programs. Non-degree students may take up to 10 credits of coursework each semester and are often able to apply these credits to a future degree program.
For undergraduates, a maximum of 18 credits may be transferred to a degree program. If your academic intent is to take 100-499 level courses, we recommend applying as a non-degree undergraduate student. Please note: if you choose to apply as such, your application will be modified to the student status non-degree undergraduate guest matriculant, and you will need to reapply each semester you wish to take courses.
For graduate programs, a maximum of 12 credits may be considered for transfer. If your academic intent is to pursue 500+ level courses in conjunction with some undergraduate courses, we recommend applying as a non-degree graduate student. Note: you will be charged graduate-level tuition for all courses taken, if admitted as such. Please see the graduate non-degree page for more information.
While most classes are open to non-degree students, some fields are restricted to degree-seeking students. Please review the list of restricted fields before applying for a non-degree program.
Application Deadlines
| | |
| --- | --- |
| Fall Semester | August 1 |
| Spring Semester | December 1 |
| Summer Session A | May 5 * |
| Summer Session B | May 19 * |
| Summer Session C | June 16 * |
* For more information about summer schedules and registration, visit the Summer page.
For full consideration, please ensure your application is submitted and documents postmarked by our priority deadline.
Application Deferral Deadlines
The following dates are for applicants who wish to defer their applications to another semester:
| | |
| --- | --- |
| Spring to Summer (ALL sessions) | May 1 |
| Spring/Summer to Fall | August 1 |
| Fall to Spring | December 1 |
Non-Degree Programs
More Information
Admitted Non-Degree Information