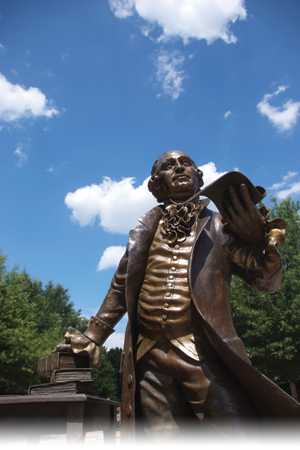 Undergraduate Tuition Costs
Tuition Costs: 2013-2014 Academic Year
Fulltime Virginia Resident Undergraduate Tuition: $9,908/year*
Fulltime Non-Virginia Resident Undergraduate Tuition: $28,592/year*
*Additional fees may apply.
Financial Aid
Students interested in applying for financial aid should complete the Free Application for Federal Student Aid (FAFSA) and submit it to the Federal Processor by March 1. Applications should be submitted as soon as possible after January 1. For more information, visit the Office of Student Financial Aid website or contact them by phone at 703-993-2353.
Housing & Residence Life
Please indicate your interest in housing on your application. Mason is one of the largest and newest residential campuses in Virginia, and as a student, you may live in any of our residence halls, student apartments, and townhouses; however, freshmen traditionally live together in the residence halls with a resident advisor, lots of planned activities, and lots of fun!
Freshmen are guaranteed housing on campus if they submit their housing application and deposit by May 1, prior to the fall they plan to enroll. For a list of Mason's room and board rates for the current school year, please visit: http://housing.gmu.edu/myhousing/rates.cfm. For more information, visit the Housing & Residence Life website or call the Office of Housing & Residence Life at 703-993-2720.
Dining Services
Students who live in the residence halls are required to choose one of the Mason Meal Plans, with the exception of seniors who have completed 90 or more credit hours, graduate students, and students who live in apartments and townhouses that have full kitchens. All students are allowed to sign up for a meal plan if they wish, though!
Meal plans may be used on all three George Mason University campuses. Southside, Mason's all-you-care-to-eat dining hall, is known for providing a wide variety of food to satisfy any cravings, including international cuisine, vegetarian, and vegan options. Much of the produce comes straight from Mason's own vegetable garden, ensuring that you have the freshest organic food possible. Southside is also LEED-certified as it is recognized by the U.S. Green Building Council as one of the most sustainable dining halls in the nation.
Other favorite dining spots on campus include Einstein Bagels, Chick-fil-A, Taco Bell, Subway, Auntie Anne's, Red Mango, Freshens Smoothies, Starbucks, and a host of other dining locations that provide gourmet coffee, sandwiches, salads, and more. Whether you only want to grab a quick bite before class or wish to sit down for a meal, Mason provides a dining option for you. For more information, visit the Dining Services website or contact Dining Services at 703-993-3300, or the Meal Plan Administrator at 703-993-2870.
Mason Money
Mason Money is our on-campus debit card system. Two account types are available:
Mason Money-Food Service: Can be used at all dining locations on a sales tax exempt basis for a-la-carte purchases or to cover excess equivalency purchases.
Mason Money-Retail: Can be used for various purchases and fees, such as the Bookstore, Parking Services, and Health Services, as well as express locations for bottled drinks and pre-packaged snacks.
You may establish your account by prepayment of cash, check, Visa, or MasterCard. For more information, visit the Mason Money website or call the All-University Card Office at 703-993-2870.
Net Price Calculator
If you are applying to Mason as a first-time freshman, you can review your opportunities for possible financial assistance while attending Mason, by visiting our Net Price Calculator. Please note - the Net Price Calculator will provide an estimate of awards for which you might be eligible. This Calculator is offered only as a "planning tool" for you and your family, as stipulated by federal guidelines.
To access George Mason University's Net Price Calculator, visit: https://npc.collegeboard.org/student/app/gmu.