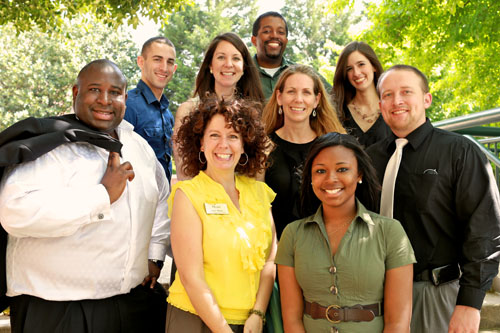 Meet Our Admissions Counselors
Whether you are just beginning your college search, are considering applying to Mason, or are an admitted student, we encourage you to contact your Admissions Counselor to learn more about all the amazing opportunities that await you at Mason. We look forward to working with you!
Want to contact the Admissions Counselor who reads for your high school? Select your state from our Counselor Map to contact the representative who will be working with you as you consider Mason.
Have general questions? Feel free to email the Office of Admissions at admissions@gmu.edu or call 703-993-2400.
Click on any of our staff members below for more information.
Undergraduate Admissions Staff
Sarah Gallagher Dvorak — Director of Undergraduate Admissions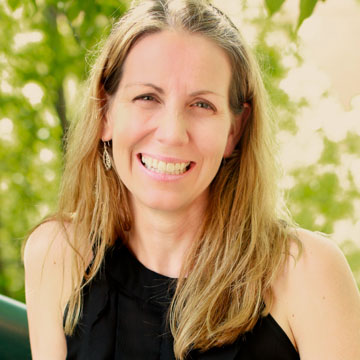 Hi there! My name is Sarah Gallagher Dvorak and I'm the Director of Undergraduate Admissions here at Mason. I'm originally from Pennsylvania but have lived for significant amounts of time in Indiana, Illinois, California and even Ireland. Prior to Mason, I was the Senior Associate Director of Marketing and Communications at Indiana University Bloomington. Before that, I served as an Assistant Director of Admissions at Lock Haven University in Pennsylvania. Prior to my career in college admissions, I worked in public relations and news production. I have a bachelors degree in communication from Saint Mary's College in South Bend, IN and a masters degrees in mass communication from California State University Northridge.
I'm excited to have the opportunity to share the Mason story. Mason is all about opportunities and connections. Our proximity to the nation's capital will provide you with unparalleled opportunities to get involved in any number of things – from internships and research to rich culture and exciting nightlife. I look forward to working with many of you and hope to one day welcome you to the Mason family!
Jennifer Tkacz — Director of International Admissions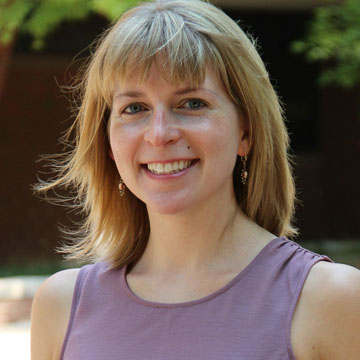 Hello! My name is Jennifer Tkacz and I am Director of International Admissions here at George Mason University.
I grew up in Windsor, Connecticut and came to Washington, DC back in 1997 to attend American University where I received a Bachelors degree in International Studies and a Masters degree in International Affairs. After finishing my graduate degree, I spent a few years living and working in the New York City area but I missed DC so much and the chance to work for Mason was so enticing, I had to come back!
I started working with international students as an undergraduate student admissions assistant at AU over 10 years ago and have since dedicated my career to promoting U.S. higher education and international understanding. I thoroughly enjoy sharing with international students all of the exciting opportunities a U.S. education (and specifically an education at Mason!) has to offer.
When I'm not helping international students, I enjoy traveling, reading, cooking, going to the movies, practicing my Spanish, and learning about new cultures.
Caroline Davis — Assistant Director of Admissions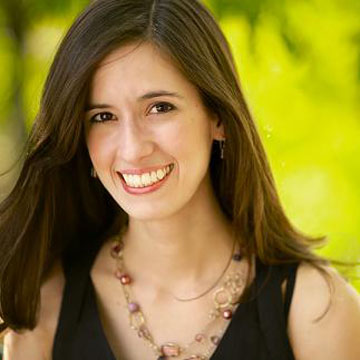 Hi, my name is Caroline Davis, and I'm an Assistant Director of Admissions at Mason. I grew up in northern Virginia and graduated from the University of Virginia with degrees in both English and Religious Studies. While in school, I studied abroad in London, tried my hand at several internships, and discovered my love for education, which led me to Mason's Office of Admissions.
Washington, D.C. is a great place to live, and in my free time, I enjoy taking advantage of all that the area has to offer, whether it's playing golf, catching local shows, trying out new restaurants and coffee spots, or just exploring the city. One of my favorite things about Mason is hearing about all of the incredible internships students gain as early as sophomore year – it's extraordinary what Mason students accomplish! Beyond the internship opportunities, Mason distinguishes itself for its innovative and entrepreneurial academic programs, undergraduate research, unique study abroad options, creativity (we have both an Underwater Hockey team and a Quidditch club – need I say more?), as well as a diverse and engaged student body. Mason has quickly become my home, and I hope to help prospective students discover all that Mason has to offer – it might just become your new home, too!
If you ever have any questions about life at Mason, just send me a note. See you on campus!
Lauren Wagner — Assistant Director of Admissions / Volunteer Coordinator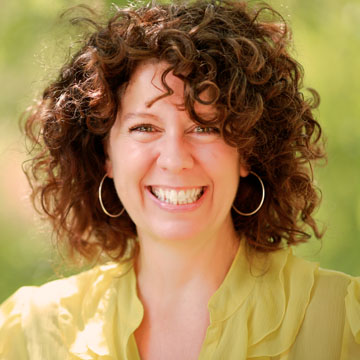 Hi! My name is Lauren Wagner, and I wear two hats in the Admissions Office. I am an Assistant Director of Admissions, and I am also the Coordinator for our Alumni Volunteer Program – the Alumni Ambassadors. I grew up in West Virginia and (like some of you) decided to go out of state for college. My bachelor's degree is from Indiana University and my master's degree is from Duke University. People joke that I chose my schools based on the competitiveness of their basketball teams, and, since I'm now at Mason, I guess there's some truth to that.
A good part of my working life has centered around higher education, mainly teaching, and I truly enjoy working with students, the vibrant life on campus and the unique opportunity that college presents for different perspectives, opinions and opportunities for learning. I have managed volunteer programs for eight years and am lucky with this volunteer program that Mason alums remain as devoted to their alma mater as they were when they attended as students. They make my job so easy.
I have been with the Admissions office since the summer of 2010, and I can tell you that the love for this university and pride that our students feel for Mason is contagious. I can't imagine being anywhere else and am so thankful to have the opportunity to help students, parents (and alumni) find a home here with our Mason family.
Choosing a university and crossing this threshold is so exciting, yet I know it can be overwhelming at times. We counselors are here to assist in any way we can, so don't be shy about reaching out for help. Please feel free to contact me anytime with questions about Mason, the application process in general, or (for you alums out there) how to reconnect with Mason in a volunteer capacity. My email is lwagner4@gmu.edu and I can be reached by phone at 703-993-2400.
Good luck on your college search and career, and I hope to see you around campus!
Andrew Bunting — Senior Admissions Counselor / Volunteer Coordinator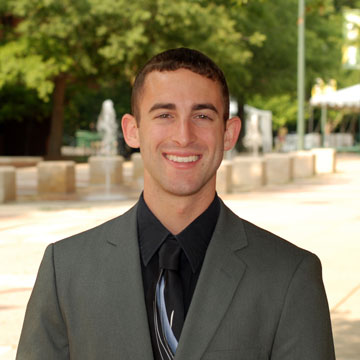 Hello! My name is Andrew E. Bunting and I am a Senior Admissions Counselor at George Mason University, where I also work closely with our student tour guides (the Mason Ambassadors), as well as with our dedicated Alumni Ambassadors. I am originally from Sewell, New Jersey and graduated with Honors from the University of Delaware with majors in International Relations, French Language, and History. My time in college included a semester long study-abroad trip to Paris, participation in a wide array of intramural sports and clubs, and meeting some of my best friends. After having such an amazing time in college I decided to pursue a career in college admissions so that I could help future students have the same type of rewarding experience that I did.
As part of the Mason Admissions team it is my job to help prospective students and their families navigate the college search and application process. Mason offers such a unique set of educational and social opportunities, from first rate professors and study-abroad opportunities, to over 300 student organizations and Division I athletics. Mason really does have it all, and I am thrilled to be able to share our campus with you. My travel territory includes Northern New Jersey and New York, including New York City, Westchester County, and Long Island - expect to see me around if you are from these areas! If you have any questions along the way please do not hesitate to contact me at abunting@gmu.edu.
I look forward to seeing you all on campus as Patriots!
Richard Malebranche — Senior Admissions Counselor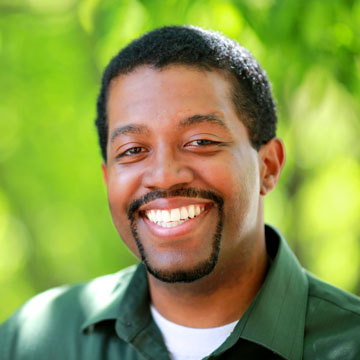 Hello, friends! My name is Richard Malebranche, but you can just call me Ricky! I am an Admissions Counselor at George Mason University. Taking this position has been the second best decision of my life—the best decision hands down was choosing Mason for my undergrad!
Following in the footsteps of my brother and sister, I myself became a Mason Patriot, and let me tell you, I have absolutely loved my time here at Mason! I started in the Fall of 2006 and graduated in May of 2010 with a Bachelor of Science in Information Technology. As a student, I was a Mason Ambassador, a Resident Advisor for freshmen students, and a student leader with Catholic Campus Ministry. I was also heavily involved in intramural sports. One particularly fun memory from my time as an undergraduate was when I was crowned "Mr. Mason 2009", Mason's Homecoming King! Outside of Mason Admissions, I work with several youth groups in the area and I coach soccer.
If you need assistance with anything in the college process, or want to hear more about my Mason experience, please feel free to contact me!
Pat Money — Senior Admissions Counselor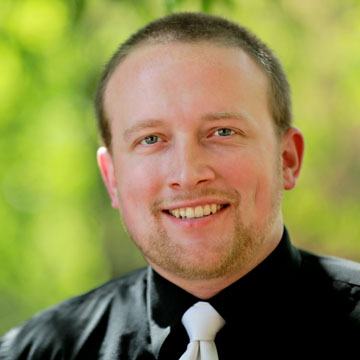 My name is Patrick Money, and I am a Senior Admissions Counselor for the Office of Admissions at George Mason University. I have lived in Northern Virginia my entire life and attended high school at Lake Braddock Secondary School. I had an amazing experience as an undergrad while earning my Bachelor of Arts in Psychology here at Mason. This area is an incredible place for young people to explore options both professionally and socially - an opportunity I took in full, which ultimately led to a college career I thoroughly enjoyed and would not trade for anything.
One of my favorite memories was when I made my initial decision to come to Mason back in 2006 after I saw the Men's basketball team reach the final four live at the Verizon Center!
I first started working with the Admissions Office in the Spring of 2007 as a student, but now, I am very excited to join the Mason community as a professional. I have a passion for higher education and even more so for George Mason University, and I hope to share it with all those who are interested.
Have a great school year, and please feel free to contact me if you need any help with the college admissions process! GO PATRIOTS!
Gerica Goodman — Admissions Counselor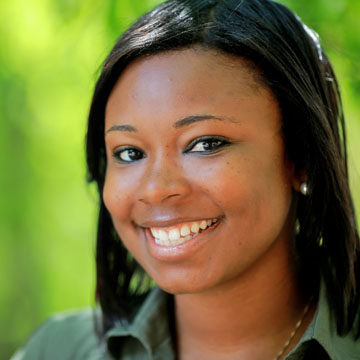 Hello! My name is Gerica Goodman and I am an Admissions Counselor at George Mason University. I am originally from Suffolk, VA and received my Bachelor of Science degree in Psychology here at Mason. My undergraduate experience was remarkable! I participated in scholarly research, joined a sorority, and held many other leadership roles on campus. Because I had such an amazing experience at Mason and really believe in the core values of this university, I decided to pursue a career in Admissions with hopes of helping students receive the world class educational experience that I did.
The friendships and connections I have made at Mason are invaluable, and the knowledge that I have gained from such a diverse group of peers are lessons that I will carry with me forever. George Mason University is such a unique institution where the spirit of the community is unparalleled; I am truly a Proud Patriot!
I look forward to assisting you in any way that I can during such an exciting time in your life. Should you have any questions or concerns, feel free to contact me at ggoodman@gmu.edu or 703-993-4221. Best wishes!
Throughout the year, our Admissions representatives travel across the country and around the world to meet with and talk to prospective Mason students at high school visits, college fairs, and events – be sure to see whether we'll be in your area in the upcoming weeks!
If you are an international student, please take a look at the global recruitment schedule.