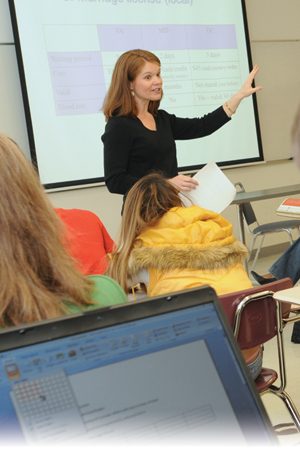 Mason-FCPS Math Dual Enrollment Program
Program Description
The George Mason University Department of Mathematical Sciences partnership with Fairfax County Public Schools offers exceptionally talented high school students the opportunity to earn advanced university level mathematics credit. All courses are taught by Mason affiliate faculty and are offered on-site in FCPS high schools.
Admission Requirements
Current FCPS junior or senior
Minimum 3.25 FCPS gpa
Meet the October 21, 2016 application, course registration form and payment submission deadline
Online application and $70 application processing fee, regardless of previous enrollment
Courses of Instruction
MATH 213 Analytic Calculus and Geometry III (3)
Offered only at TJHSST
MATH 351 Probability (3)
MATH 411 Functions of a Complex Variable (3)
If you are unsure of which course you are completing, consult your math teacher before applying.
Application and Enrollment Process
STEP ONE:
Select the APPLY NOW link to access the Undergraduate Studies application in the application portal
Complete the three sections required of first-time users.
In the

Academic Information section

, select the following responses: Application Term=Fall 2016; Academic Interest=Undecided Bachelors; Education Level=Currently enrolled in high school
After establishing your username and password, login as directed to start your application.
In the Educational Intent section, answer the following:
I am applying as: Non-Degree
Level of Education: Currently enrolled in high school
Term applying for: Fall 2016 Fairfax Math
Major: Fairfax Math Dual Enrollment
Next, complete the following sections:
Virginia In-State Tuition Rates
Personal Information
High School
Application Information
Non-Degree
Application Certification and Honor Code
Finish the application by paying the $70 application fee with a MasterCard or Visa. Application fees are not waived. Submit the completed application.
DEADLINE: OCTOBER 21, 2016
STEP TWO:
Complete the Course Registration and Payment Form and submit to the Office of Non-Degree Enrollment. Applicants/parents are responsible for providing a check or money order payment by October 21. The University does not bill dual enrollment students for tuition and fees.
STEP THREE:
Send your official high school transcript to the Office of Non-Degree Enrollment no later than October 21, 2016.
The online admission application and Course Registration and Payment Form with check payment must be received in the Office of Non-Degree Enrollment no later than 4:00pm October 21, 2016.
Late Enrollment
Admission applications, Course Registration and Payment Forms or checks received October 22-28 will incur a late fee of $125.00. Fall 2016 dual enrollment ends on October 28. There are no exceptions to the enrollment period. Students/parents who miss this window may apply for Spring 2017 enrollment.
Official Communications
Applicants who meet the published admission criteria will be admitted and enrolled in the designated course. The canceled check serves as receipt of payment and verification of enrollment unless otherwise notified in writing by the Office of Non-Degree Enrollment.
Students and parents are required to provide a valid email address that will be used during the admission review and enrollment process.
Social Security or TIN
The University is required to collect the applicant's SSN or TIN for IRS reporting purposes. Applicants are not required to disclose either number on the online application. It is required on the Course Registration and Payment Form.
Mason Transcripts
Official Mason transcripts may be ordered at: registrar.gmu.edu
Student/Parent Questions?
Email: nondegre@gmu.edu
Phone: 703.993.9125
Send all materials to:
Office of Non-Degree Enrollment
George Mason University
4400 University Drive, 3A4
Fairfax, VA 22030
Forms and payments may be delivered in person to:
Office of Non-Degree Enrollment
Enrollment Central
Student Union Building I
Enrollment Central accepts materials Monday-Friday, 9:00am-4:00pm only. Materials sent to any other office/location may result in a missed deadline.