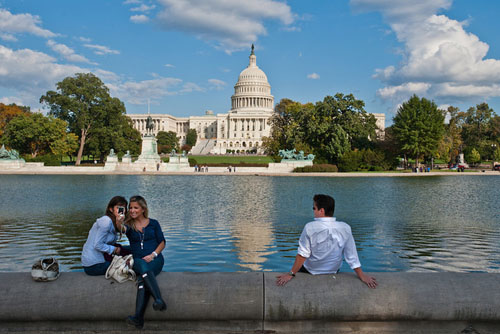 Academics
Mason offers over 80 majors, as well as hundreds of concentrations and minors. Check out our list of majors by clicking here.
The DC area is consistently ranked as one of the best places in the country to start and build a career, and for Mason students, this begins freshman year when you have the opportunity to develop your skills outside of the classroom through research programs, faculty connections, study abroad, internships, and more. The city is your playground, and with innovative and entrepreneurial academic programs, world-renowned faculty, and a university-wide dedication to student learning and success, it's no wonder that Mason is ranked as the #1 "up-and-coming" university in the country by U.S. News & World Report.
Mason guarantees you an education unlike any other, and with our small-school feel and extensive academic offerings, you'll be prepared for true success after college. So dream big, and discover a university that places you and your unique interests first.
Tailor Your Degree to Your Passions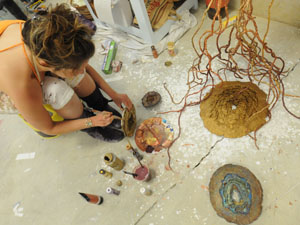 Pictured: A student in the College of Visual and Performing Arts.
Mason students know no limits – you can select one or more of the nearly 80 majors offered, as well as any of the hundreds of concentrations and minors. All courses are taught by professors who are dedicated to student learning, and Mason maintains an average class size of 25-30 so that you are always connected to the best educational experience possible.
Want to see a list of Mason's majors and minors? Click here.
Can't choose just one program? Mason gives you the flexibility to double major and minor, so you don't have to pick just one! You can even create your own major through New Century College, and many programs host concentrations so that you can further specialize your studies and focus on what you want to learn and accomplish. Mason provides additional opportunities to extend learning beyond the classroom for academically talented students. A few such programs are:
Internships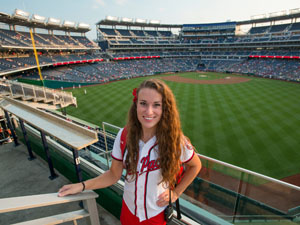 Pictured: Student Katie Albisu, a Tourism
and Events Marketing major, interning
with the marketing team for Major
League Baseball's Washington Nationals.
Outside of the classroom, you can further pursue your passion by interning with hundreds of employers and organizations in the Washington, D.C. metro area. Imagine interning with the likes of National Geographic, USA Today, NIH, the CIA, Justice Department, the Kennedy Center, Red Cross, or the Washington Nationals. You have the opportunity to be involved in policy, attend congressional hearings, work alongside world-renowned curators, scientists, journalists, and artists. As a Mason student, Washington, D.C. becomes your playground, and there is no limit on what you can accomplish.
Mason hosts several job and internship fairs throughout the year with Career Services, as well as mock interviewing and resume workshops, so that you are guaranteed to have the skills needed to land a job right out of college. In addition, Mason's unique partnerships provide you with an unparalleled opportunity to advance in your chosen field. One such partnership is the Smithsonian-Mason School of Conservation, located on the grounds of our impressive institute in Front Royal, VA.
Want to hear more stories of student internships? Click here.
An Education Without Borders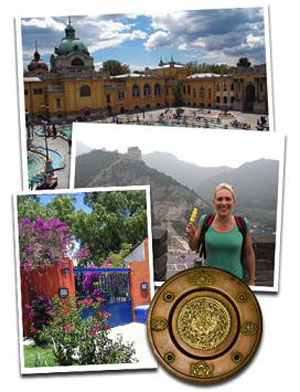 As a Mason student, your educational experience extends outside of the classroom, whether through internships, involvement in student clubs and organizations, research, or study abroad programs. Mason is classified as a Research I university, an honor reserved for universities that produce some of the most noteworthy and significant research in the nation. Students have the opportunity to become involved in university-funded research grants alongside professors who are dedicated to a student's undergraduate experience and learning. This past year, students have developed research projects in the areas of genetics, cultural studies, communications, access to higher education, global affairs, and politics, among others.
Mason offers one of the largest study abroad programs in the country, with programs as varied as "Andes and Galapagos: Ecology & Evolution" in Ecuador or "Comparative Legal Systems" in Belgium. Many of Mason's study abroad programs are offered at university tuition rates, and the innovative program structure allows you to go abroad as long as you'd like (even as a freshman) – a week, two weeks, over the summer, for a semester, for a year…you name it. One of the most prestigious study abroad programs is the Oxford Honors Semester Program, and internships are available abroad as well. Now that is an education without borders.