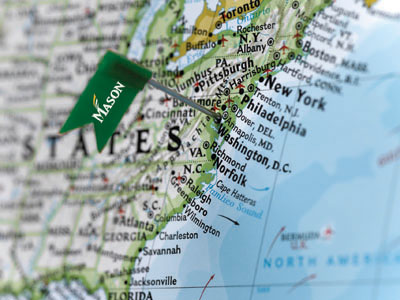 Honors College Information Session
Honors College Information sessions are offered on most Fridays throughout the school year and will provide students and parents with information regarding the Honors curriculum, the Honors Living Learning Community and the University Scholars program. We encourage high-achieving high school students who are looking for a unique, innovative and challenging university experience to attend this information session. You will have the opportunity to meet with a staff member of the Honors College and, when available, a current Honors student as well. http://honorscollege.gmu.edu/
The session will last 30 minutes and begins promptly at 12:30 pm. Please plan to check-in at the brand new Mason Tour and Visitors Center, located on the ground floor of Merten Hall.
Please Note: The Honors Information Session does not replace the Freshman Info Session and Tour. This is intended as an optional supplement; a tour of campus is not included with this session.
If you are unable to attend a scheduled Honors College Information session or plan to visit over the summer, please contact the Honors College office at honors@gmu.edu for alternative visit options.
Upcoming Sessions
| Date | Time | Register |
| --- | --- | --- |
| Friday, June 2, 2017 | 12:30pm | Register Now! |
| Friday, June 9, 2017 | 12:30pm | Register Now! |
| Friday, June 16, 2017 | 12:30pm | Register Now! |
| Friday, June 23, 2017 | 12:30pm | Register Now! |
| Friday, June 30, 2017 | 12:30pm | Register Now! |
| Friday, July 7, 2017 | 12:30pm | Register Now! |
| Friday, July 14, 2017 | 12:30pm | Register Now! |
| Friday, July 21, 2017 | 12:30pm | Register Now! |
| Friday, July 28, 2017 | 12:30pm | Register Now! |
| Friday, August 4, 2017 | 12:30pm | Register Now! |
| Friday, August 11, 2017 | 12:30pm | Register Now! |
| Friday, August 18, 2017 | 12:30pm | Register Now! |
| Friday, August 25, 2017 | 12:30pm | Register Now! |
| Friday, September 1, 2017 | 12:30pm | Register Now! |
| Friday, September 8, 2017 | 12:30pm | Register Now! |
| Friday, September 15, 2017 | 12:30pm | Register Now! |
| Friday, September 22, 2017 | 12:30pm | Register Now! |
| Friday, September 29, 2017 | 12:30pm | Register Now! |