Meet Mason!
Admissions Representative(s) for Pennsylvania
Kelsey Poholsky
Admissions Counselor
Email: kpoholsk@gmu.edu
Area of responsibility: Statewide (Excluding Pittsburgh & Philadelphia)
View Bio
Hello! My name is Kelsey Poholsky and I am an Admissions Counselor here at George Mason University, focusing on the greater New England area. I am originally from Pittsburgh, Pennsylvania, and I am a graduate of Gettysburg College in Gettysburg, Pennsylvania with degrees in Psychology and Organization and Management Studies. At Gettysburg, I worked in the Admissions Office as a tour guide and intern, studied abroad for a semester in England, served in a leadership position in my sorority, and conducted research within both departments of my majors.
My prior experiences in higher education made me passionate about working with students and I was certain that I wanted to pursue a career in Admissions. I sought out a university that reflected the same "community" feeling that my alma mater had, and I found that here at Mason. The diverse campus community is shaped by its driven students, dedicated and knowledgeable professors, and contagious school spirit! A college experience at Mason is founded on academics but grows through involvement, whether it is with research, student organizations, study abroad experiences, or internships. Mason offers all of these opportunities, allowing students to make connections and broaden their perspective academically, professionally, and personally. The university's residential campus in Fairfax, Virginia enhances the community feel, and also provides students with unmatched access to Washington, D.C. where they can pursue professional opportunities and explore the thriving city.
As you search for the school that best fits your interests and goals, I am excited to share our amazing Mason campus community, and all that it has to offer, with you! If you have any questions or need any advice about the college search and application process, please feel free to contact me. I look forward to seeing you on campus hopefully soon! Go Patriots!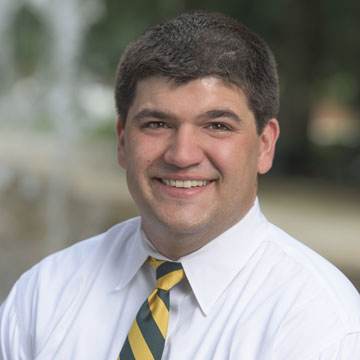 Pete Saenz
Admissions Counselor
Email: psaenz@gmu.edu
Area of responsibility: Statewide excluding Pittsburgh
View Bio
Aloha! My name is Pete Saenz and I am an Admissions Counselor here at George Mason University! I have grown up all over the country, from one island in Hilo, Hawaii to another in East Greenwich, Rhode Island, and have spent a year or two in pretty much every time zone in between. I eventually found my home at Mason, and graduated with my Bachelor's Degree in Sociology, along with a Minor in Human Development and Family Science.
Throughout my time as a student, I have had the pleasure of serving as a Mason Ambassador and Telecounselor for the Office of Admissions, giving tours and reaching out to help future Patriots that just didn't know it yet. Additionally, I spent my last few undergraduate years as a Resident Advisor for the Office of Housing and Residential Life, connecting residential students to the countless resources on campus and beyond. However, perhaps most importantly, two of my more crowning achievements remain to this day to be one of the original founders of two extremely different organizations here on campus: The Mason G-Men, Mason's Secretive-yet-Stylish Spirit Squad, as well as MAN, the Masculine Association of Nurses (I began my studies as a Pre-Nursing Major). It just goes to show Mason really does give you the opportunity to express your interests, whatever they may be!
For me personally though, Mason set the bar for colleges everywhere in terms of bringing the most to the table. Above all else, though, Mason provides location, location, location! The university's unbeatable proximity to Washington, D.C., gives Mason a big school feel with a small community atmosphere.
I am unbelievably excited to be a part of the admissions team, and if there is ever anything I can do to help you with you in the application process, please feel free to let me know. I look forward to hopefully seeing you around campus. All the best and GO PATRIOTS!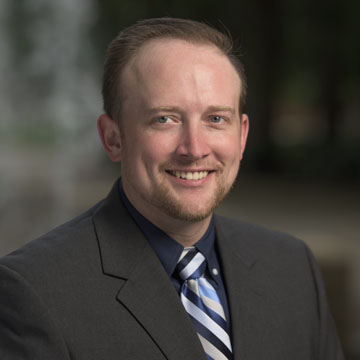 Pat Money
Senior Assistant Director of Admissions
Email: fmoney@gmu.edu
Area of responsibility: Pittsburgh Area
View Bio
My name is Patrick Money, and I am a Senior Assistant Director of Admissions for the Office of Admissions at George Mason University. I have lived in Northern Virginia my entire life and attended high school at Lake Braddock Secondary School. I had an amazing experience as an undergrad while earning my Bachelor of Arts in Psychology here at Mason. This area is an incredible place for young people to explore options both professionally and socially - an opportunity I took in full, which ultimately led to a college career I thoroughly enjoyed and would not trade for anything.
One of my favorite memories was when I made my initial decision to come to Mason back in 2006 after I saw the Men's basketball team reach the final four live at the Verizon Center!
I first started working with the Admissions Office in the Spring of 2007 as a student, but now, I am very excited to join the Mason community as a professional. I have a passion for higher education and even more so for George Mason University, and I hope to share it with all those who are interested.
Have a great school year, and please feel free to contact me if you need any help with the college admissions process! GO PATRIOTS!
Admissions Events in Pennsylvania
There are no events being held in your area at this time, but please check back soon!