Meet Mason!
Admissions Representative(s) for South Carolina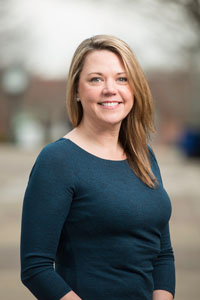 Tesha Byrne
Southeastern Regional Recruiter
Email: tbyrne3@gmu.edu
Area of responsibility: Statewide
View Bio
Hey ya'll! My name is Tesha Byrne, and I am the Southeast Regional Recruiter for the Office of Admissions at George Mason University. I was born, raised, and spent the majority of my life in Northern Virginia, right next to Mason, though now I live in Columbia, South Carolina. I attended Mason where I earned both my Bachelors in Communication and my Masters in Education. While working on my undergraduate degree, I had the opportunity to live on campus, participate in the Greek life, and work on the yearbook staff. As a first generation college student, I recognized that Mason as able to offer an amazing number of opportunities to help me grow professionally, academically, and personally.
Prior to coming on board at Mason I was a high school teacher, an academic advisor, and enrollment specialist; all areas in which I have worked to help students find their best fit for their educational goals. In fact, most of my career has been spent in education, which isn't surprising because I am passionate about helping others succeed.
As the Southeast Regional Recruiter, I will be traveling all over North and South Carolina, Georgia, and Tennessee to share my Mason experiences and help others find their place in the Mason Nation. I look forward to sharing my excitement of George Mason and the D.C. area with you. I'm here to help you with any of your college search questions. Go Patriots!
Admissions Events in South Carolina
There are no events being held in your area at this time, but please check back soon!