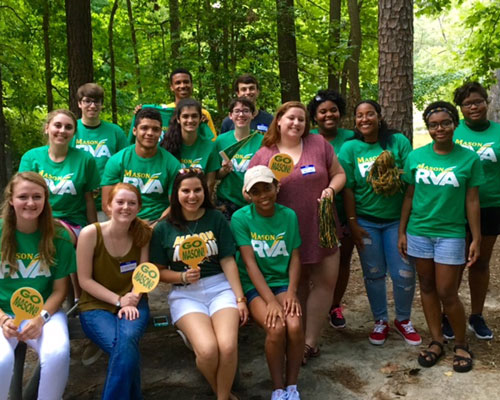 An Alumni-hosted event to welcome Mason's admitted students from Richmond, VA
to the Class of 2020.
Mason Admissions Volunteer Network
The Mason Admissions Volunteer Network is designed to engage spirited alumni and parent volunteers in the admissions process. As a volunteer, you will work closely with Mason's Office of Admissions in spreading the Mason word and helping us meet future Mason Patriots. We seek volunteers who are able to share their positive experiences and enthusiastic support of Mason with prospective students and families.
As a Mason Admissions Volunteer, you may participate in a variety of ways, including:
Attend college fairs in your area so that you may offer your unique perspective!
Attend local high school senior awards ceremonies to recognize scholarship recipients.
Attend various events sponsored by the Office of Admissions.
Visit local high schools, where you may distribute admissions materials and meet interested students.
Email prospective students and parents so that you can assist them in getting their questions answered, and share stories of your own college experience!
Call admitted students to congratulate them on their acceptance to Mason.
Call scholarship recipients to congratulate them on their scholarship awards.
Link local communities and admissions representatives.
And more!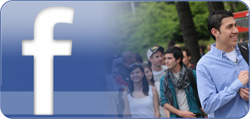 The Volunteer Network is on Facebook! Check out our Facebook page and "like" us to stay in the loop about upcoming college fairs, outreach opportunities, and Volunteer events.
Becoming an Admissions Volunteer
Register to be part of the Mason Admissions Volunteer Network
Questions
If you have any questions about the program or ways to get involved, please contact:
Tesha Byrne, Regional Counselor/Volunteer Coordinator: tbyrne3@gmu.edu, 803-445-3792