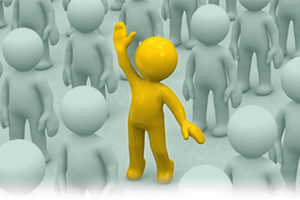 Become a part of the Mason Admissions Volunteer Network
Thank you for expressing interest in becoming an Admissions Volunteer Ambassador! Our Volunteer Ambassadors include both parents of current students through the Parent Volunteer Network (PVN) and Mason alumni through the Mason Alumni Ambassador program.
The mission of the Mason Admissions Volunteer Ambassadors program is to engage spirited alumni and parent volunteers in the admissions process. As an Ambassador, you will work closely with Mason's Office of Admissions in spreading the Mason word and helping us meet future Mason Patriots. We seek volunteers who are able to share their positive experiences and enthusiastic support of Mason with prospective students and families.
In order to get involved, please provide us with the following information so that we may add you to our database. We will contact you occasionally with volunteer opportunities throughout the year based on your interests and availability.
Thank you again for your interest, and for any questions about the Mason Admissions Volunteer Ambassadors program, please contact Tesha Byrne, Regional Counselor/Volunteer Coordinator: tbyrne3@gmu.edu, 803-445-3792.