K-12 Campus Outreach and Partnerships
Early Identification Program

George Mason University's Early Identification Program (EIP) is an innovative, multiyear college preparatory program for first generation college-bound middle and high school students.
The Student Transition & Empowerment Program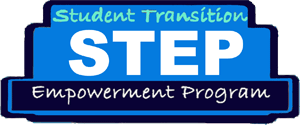 The Student Transition & Empowerment Program (STEP) of George Mason University is an ongoing Diversity Programs and Services initiative, established to enhance the recruitment, satisfaction and retention of an intentionally diverse array of undergraduate students. The program runs over five weeks throughout the summer, typically leading up to the beginning of the school year and gives participants a jump-start to their scholastic endeavors through academic preparation, cultural awareness and identity development programs, and personal empowerment services. To participate, students must be Virginia residents accepted and committed to attending George Mason University. STEP Students are also first generation college students, or members of under-represented groups.
http://odime.gmu.edu/student-transition-empowerment-program/program-description-and-application-process/
Pathway to the Baccalaureate Program

Pathway to the Baccalaureate is a consortium of education institutions in Northern Virginia -- K-12 public schools, Northern Virginia Community College (NOVA) and George Mason University – who have joined forces to provide a web of support to students as they make the transition from high school, through NOVA to George Mason or another university. Pathway has emerged as an award-winning program model that has demonstrated remarkable outcomes in the areas of college access, success and persistence.
ALCANZA College Fair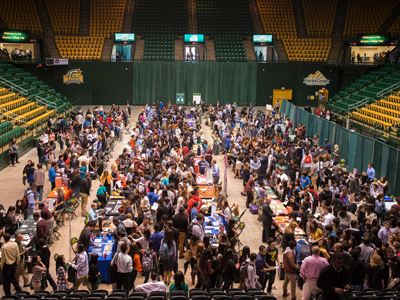 Every October, George Mason University holds, ALCANZA-Opportunities in Higher Education, an outreach program for Latino high school students in the northern Virginia region. ALCANZA serves approximately 2000 high school students and counselors anually in the form of an inspirational guest speaker and informative college student panel on the reality of college admissions and student life. The event also includes lunch and a college fair, where students have an opportunity to visit with approximately 150 representatives from college and universities across the country. Students receive guidance prior to and during the event on college admissions, financial aid and additional resources and guidance for Latino students. For more information, or to register to bring students to this event please contact, Selina Kirwan, Events Manager at skirwan@gmu.edu.